Welcome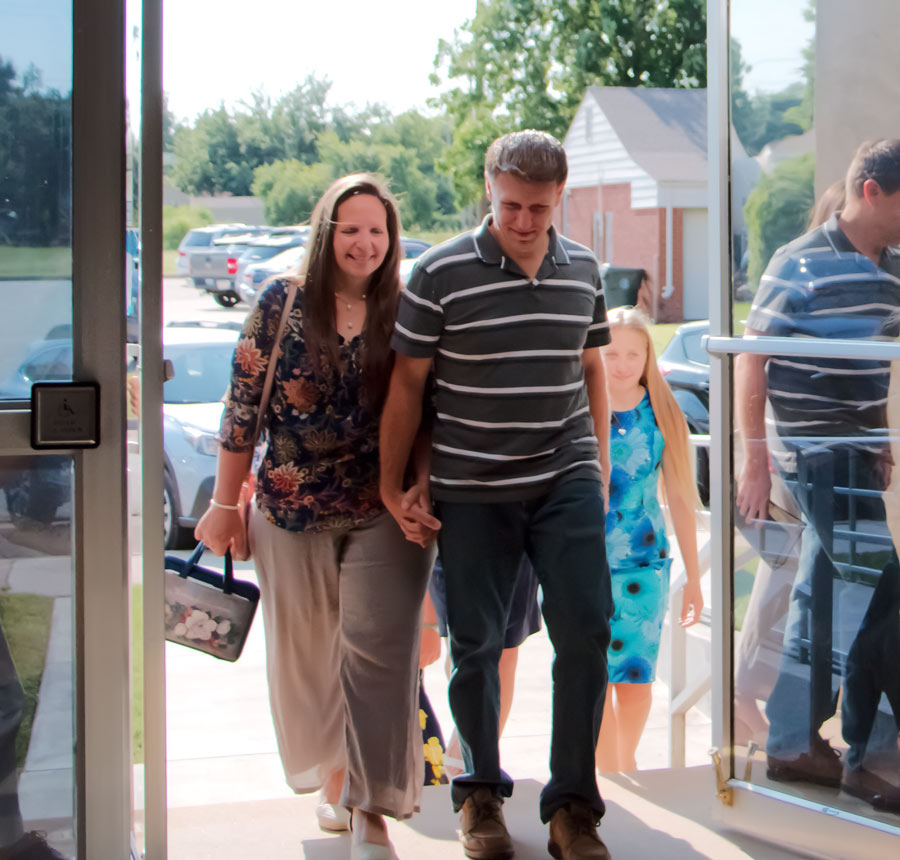 Hello and Welcome to the First Baptist Church of Midwest City!
Thank you for taking the time to consider our church. We would love to have you join us for worship soon! Our desire is to follow Jesus together as we reach our community and the nations with the good news of Jesus. If you are looking for a church that loves the Lord, loves his Word, and loves each other well, then we want to encourage you to come and be a part of what God is doing among the First Baptist Church of Midwest City.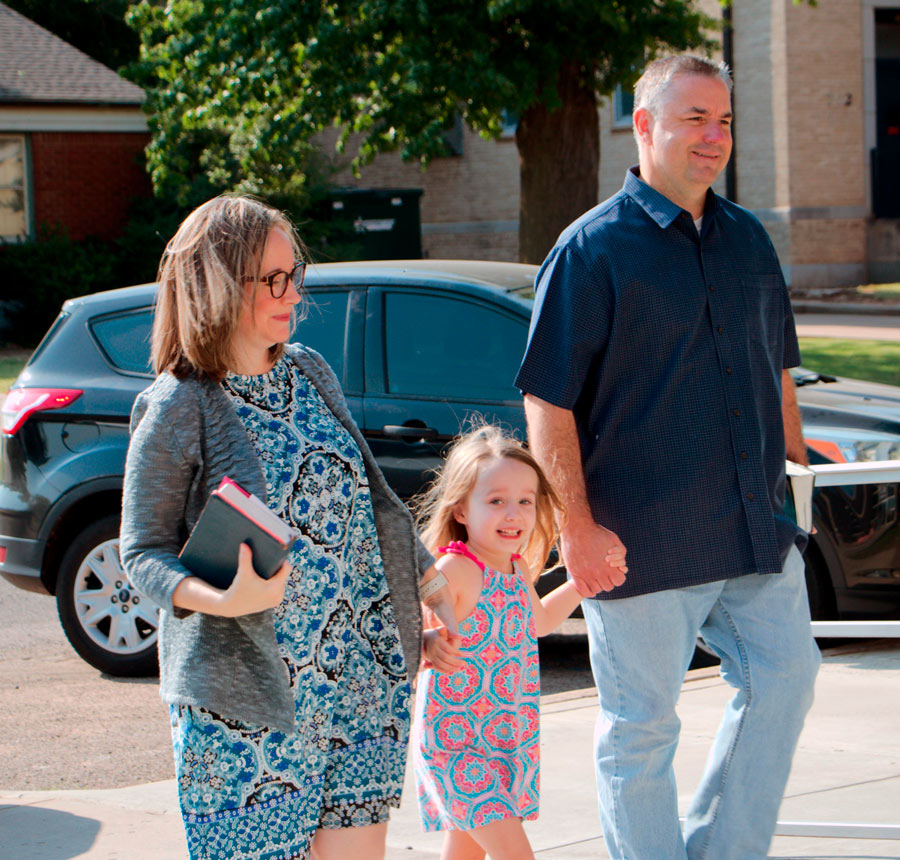 Where Do I Park?
We have three parking lots and street parking available around our building. If you have children, we encourage you to park in our south parking lots and enter through the southwest entrance near our playground across from Rose Field Football Stadium. Entrances to these parking lots are on E. Lockheed and E. Harmon. Our babies through preschool classes are located on the first floor of our Children's wing and the elementary aged children are on the second floor above the nursery. We also have a parking lot across from our Worship Center located on E. Rickenbacker Dr. with street parking along E. Rickenbacker. If our parking is full, parking is allowed at Rose Field as well.
What are Services Like?
Morning Worship starts at 10:15 am with music led by our choir. We sing, we pray, we study God's Word, and celebrate what God is doing in our community. Pastor Trey is an expository preacher and typically preaches through books of the bible one section at a time.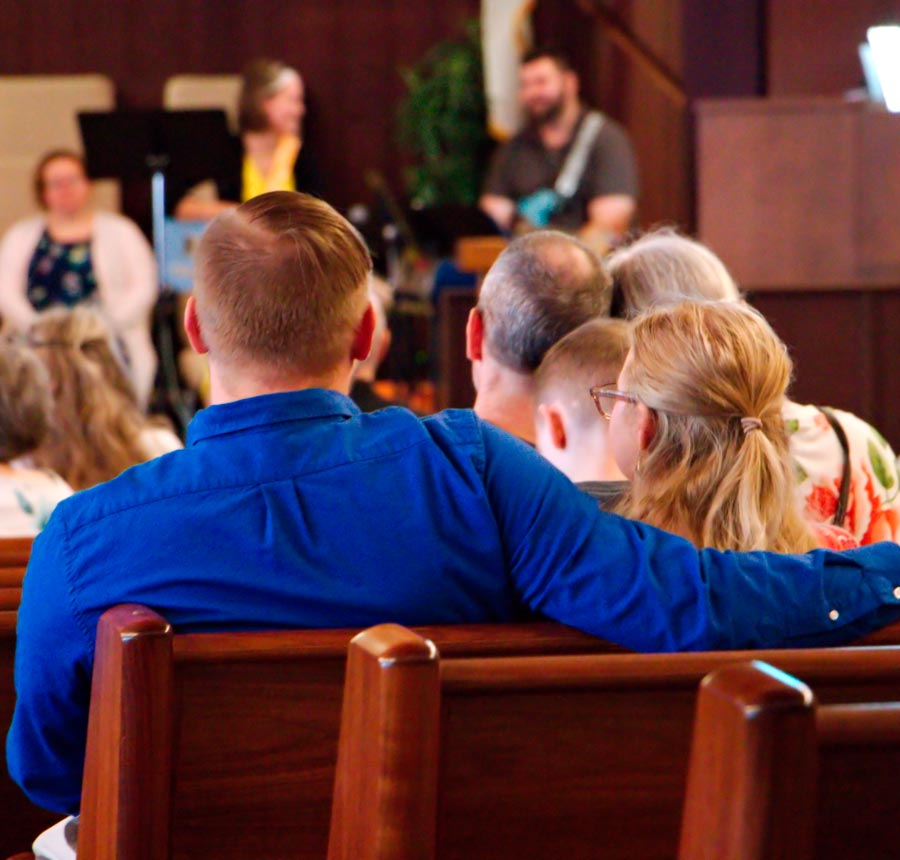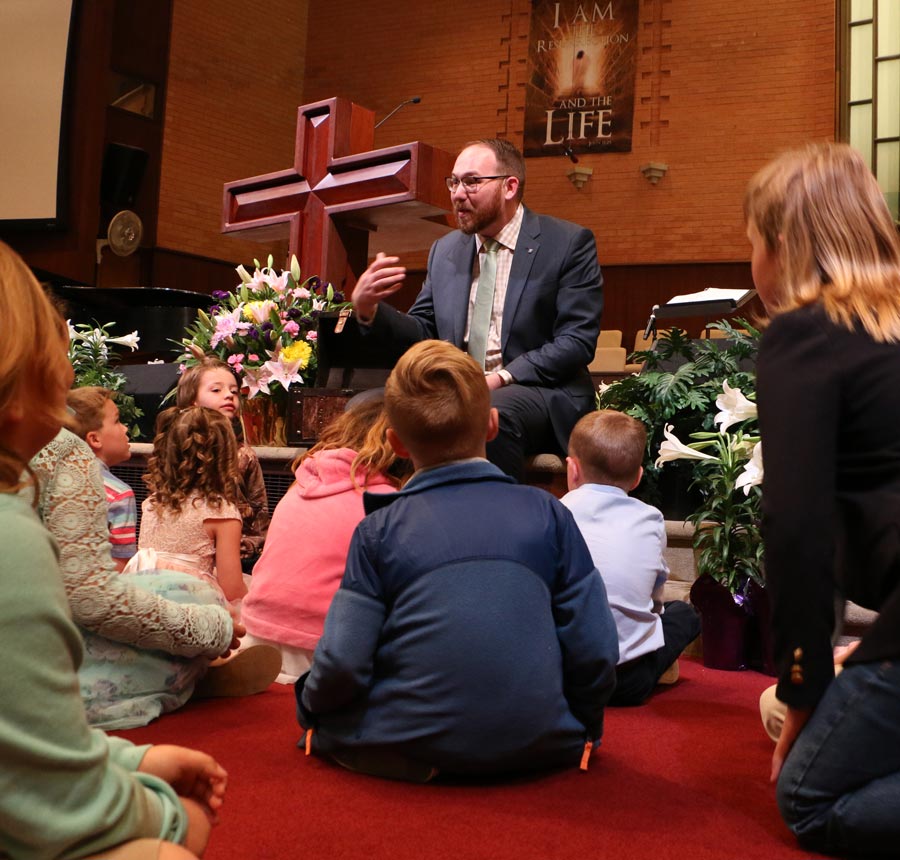 What About My Kids?
We are glad you asked! At First Baptist Church, children matter to us because we know that all children matter to Jesus. We want to serve your family well by partnering with you in discipling your children according to the scriptures.
Childcare is provided for babies through preschool in our secure Children's wing on the south side of our facility.
We invite children in kindergarten and up to participate with their families during morning worship services. We believe it is important for children to learn the value and joy of worshiping with God's church at an early age. Pastor Trey has a Mystery Box time during our worship service. Every week, a child is chosen to bring a mystery item. Based on the item in the Mystery Box, Pastor Trey comes up with a short object lesson for the kids. Pastor Trey never knows what he is going to find each week, so join us for this fun and special time together.
Default Title
What Do We Believe?
As a cooperating Southern Baptist church, we follow the Articles of Faith in The Baptist Faith and Message 2000.
How Do I Get Involved?
Our church is committed to making disciples as we follow Jesus together in our community. We would love for you to be a part of what God is doing here.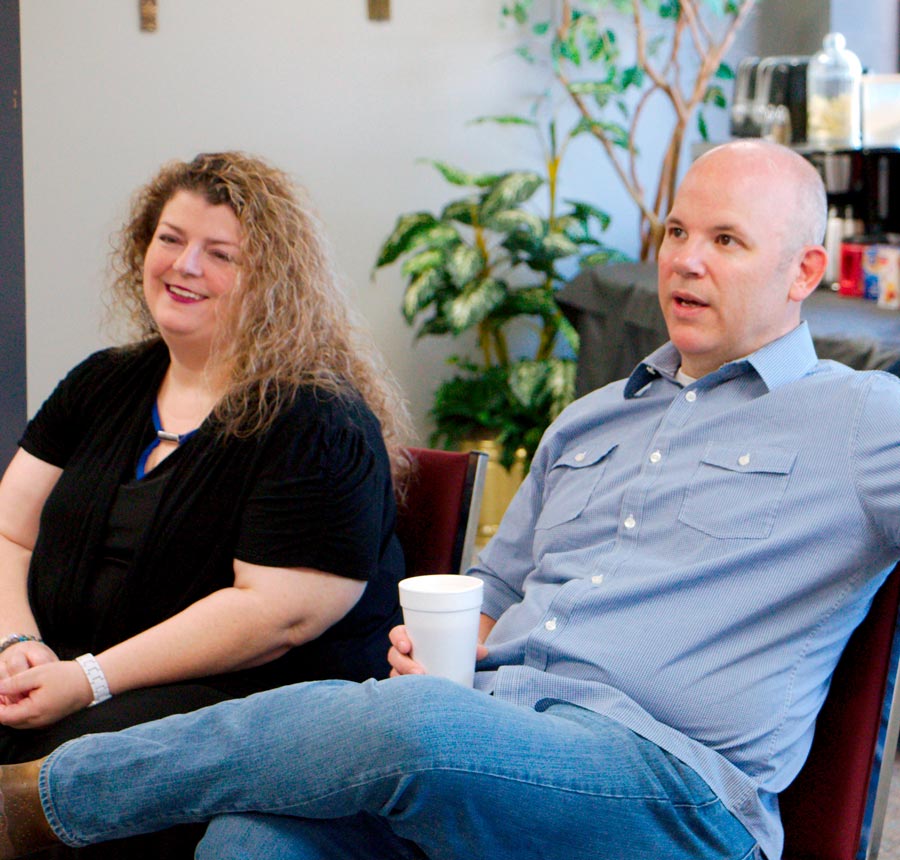 When is the Church Office Open?
Our church offices are located on the north side of the building on E. Kittyhawk Dr.
We are open Monday through Thursday from 8:30 am - 5:00 pm.
I Have Another Question.
That is fantastic. You can navigate our site to find out more information, or we would be happy to help you learn about exactly what you want to know. You can call us at (405) 732-0308 or click below to send us a message.