Kid's Ministry
Our Kids Ministry at First Baptist Church is for children in Kindergarten through 5th grade. Kids are a special part of our church, and we love to provide ways for kids to learn about Jesus and start to form their own relationships with Him. The majority of our Kid's ministries are located on the second floor of our Children's wing on the South side of our facility. For the most convenient access to this portion of our facility, please enter through the doors on the Southwest side of our building near our playground across from Rose Field.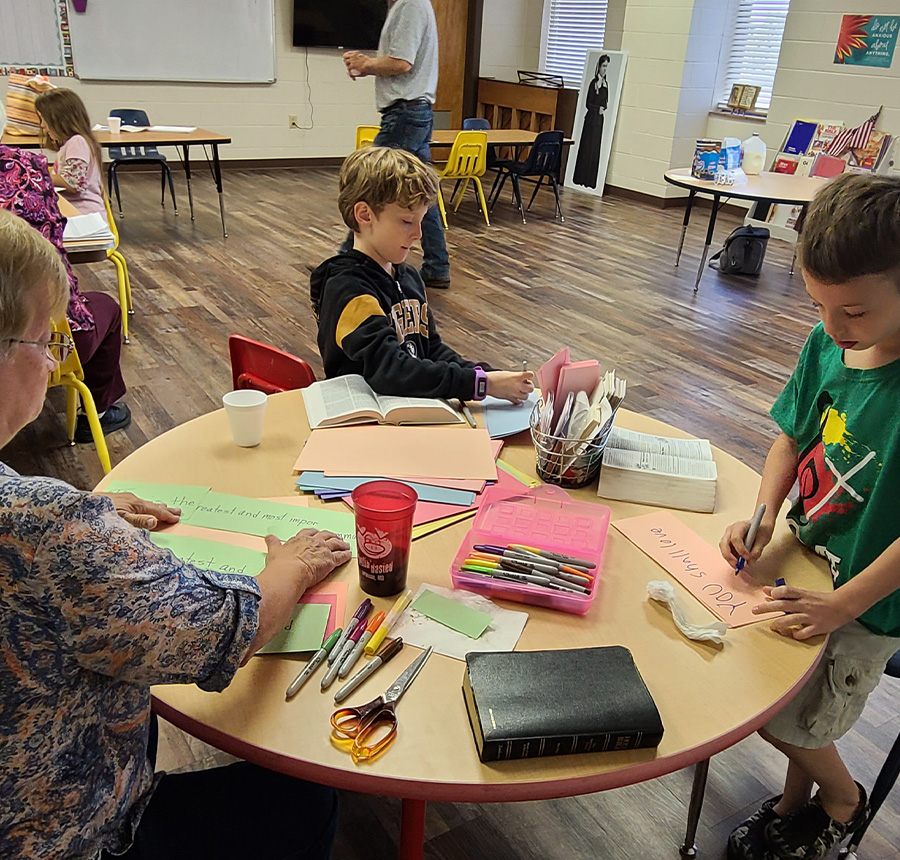 Sunday School Classes
Our Sunday School classes are broken down into grades from Kindergarten through 5th grade. Each class will spend time studying the bible together and learning that all of the scriptures point to Jesus Christ.
Mystery Box
We invite our kids to join us during morning worship services. Every week, a child is chosen to bring a mystery item. Pastor Trey comes up with a short object lesson for the kids based on the item. Pastor Trey never knows what he is going to find each week, so join us for this fun and special time together.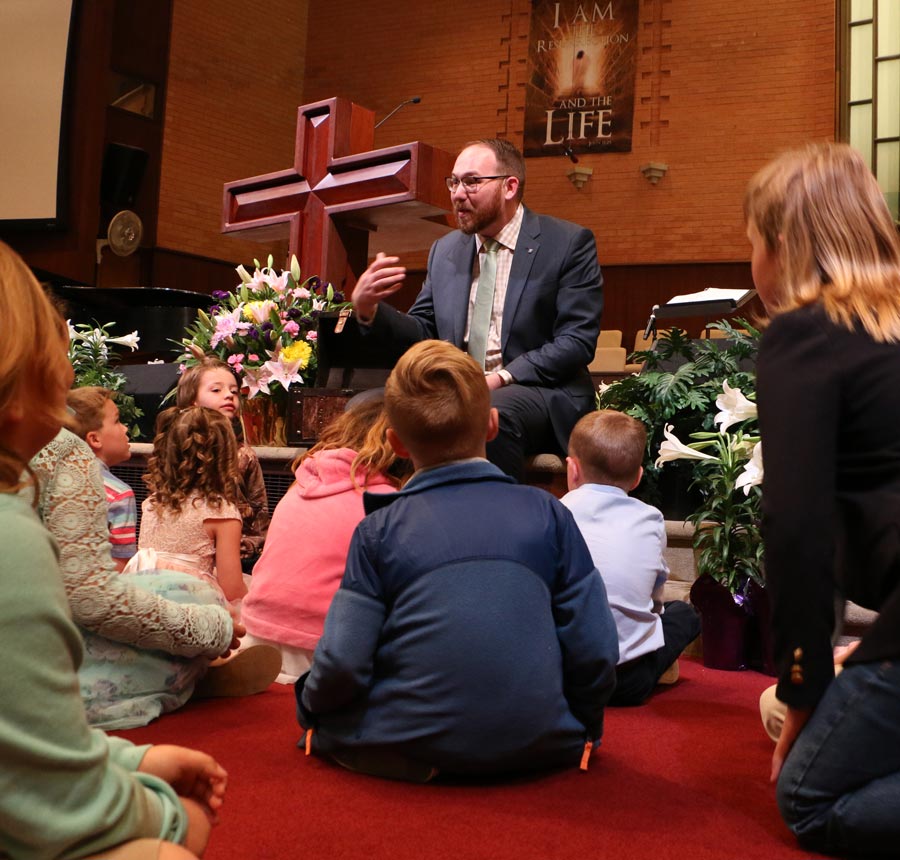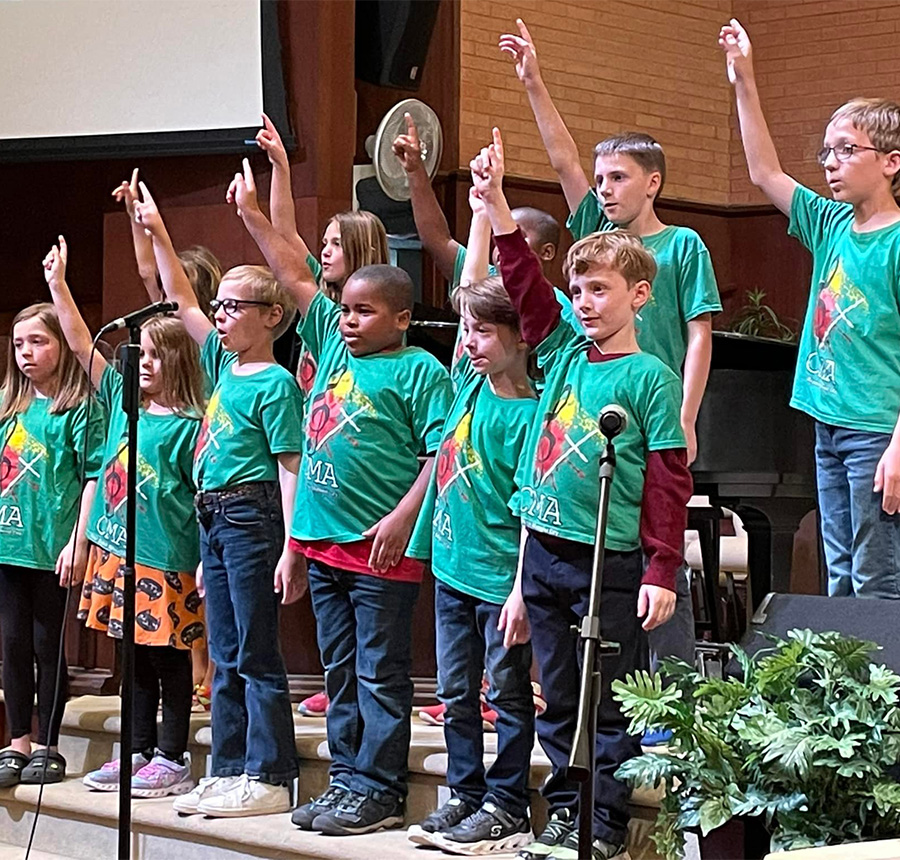 Children's Music Academy (CMA) - Sunday Nights
Children learn to sing and develop musical skills as they worship Jesus together. These classes are for children four years old through 5th grade, located the second floor of our children's wing on the south side of our facility. CMA is from 6 – 7:15 pm on Sunday Nights during our Fall and Spring Semesters.
Wednesday Nights
Mission Kids
This program teaches our children the importance of missionaries going out to make disciples of all nations. Mission Kids meets Wednesdays from 6 – 7 pm during our Fall and Spring Semesters.
Summer Bible Study
During the summer, children at First Baptist Church will receive their own age-appropriate Bible study on Wednesday nights from 6 – 7 pm.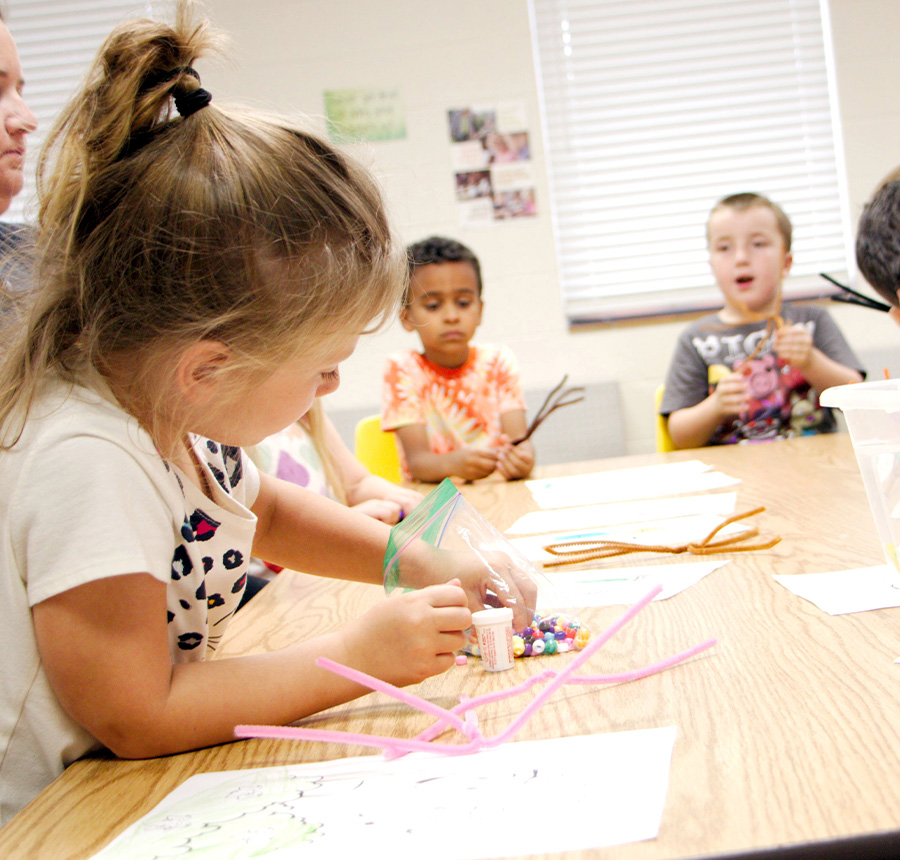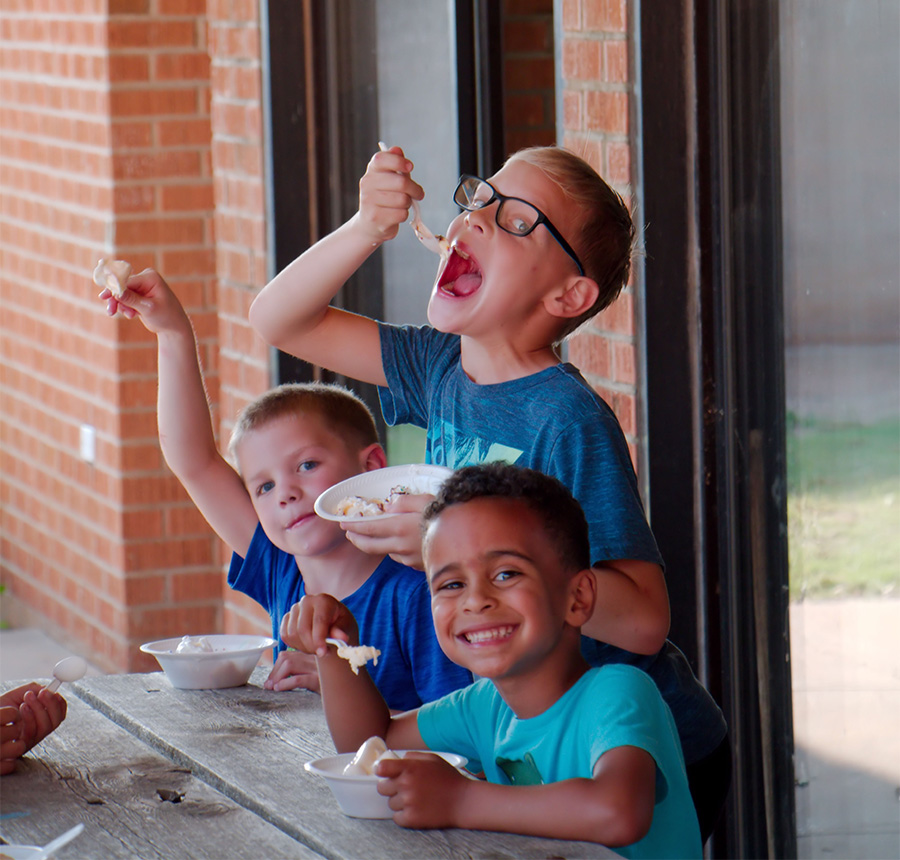 Parent's Night Out
Parent's Night Out is once a month from 6 - 10 pm in our Children's Area for babies – 5th grade. Cost is $10 per child and reservations are due by noon on Thursday the day before. Contact Leisa Robison at [email protected] for more information.
Kids Day Out
During the summer, our kids kindergarten through 5th grade have the opportunity to spend Tuesdays and Thursdays going on special day trips or even having fun days with various activities planned at the church from 9 am to 3 pm. Kids will get to go places like the OKC Zoo, The Oklahoma Science Museum, and so much more! There is a $10 enrollment fee and $350 per month cost.